We recognize that all our patients are unique and deserve to receive dental care that reflects their individual needs. Our experienced and talented dental team is committed to working with you and your family to create a comfortable, stress-free, and rewarding dental experience every time you visit our practice.
We are pleased to welcome you and your family, and we look forward to working with you.
Amber - Dental Hygienist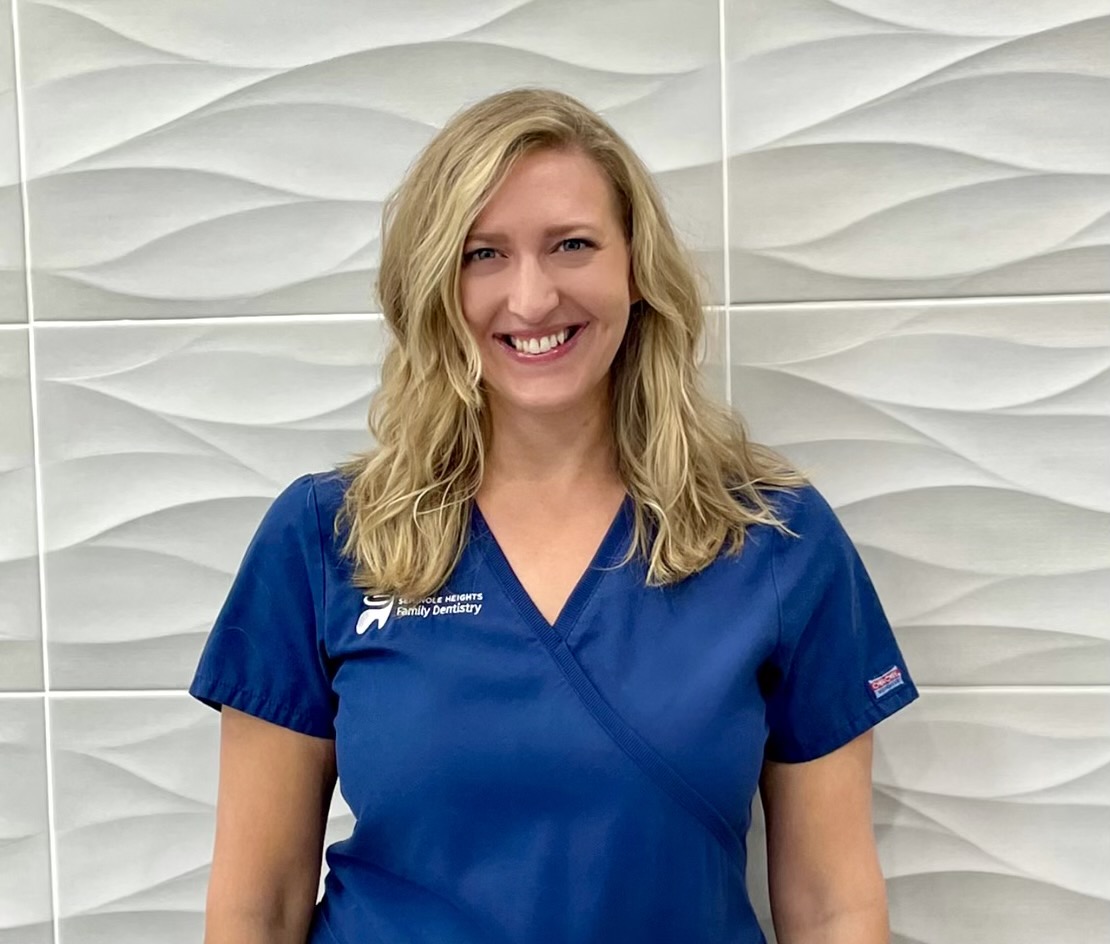 My journey as a dental hygienist began more than a decade ago, graduating from Central Georgia Technical College in 2010. I say journey because dentistry is a field that is ever evolving, developing new technology and techniques to improve our overall health. That's what I love about being a dental hygienist! My goal is to help our patients achieve confidence that only a healthy smile can bring!

My husband, Ryan, and I moved to Tampa in 2020 to be involved in a Bible education ministry at the Tampa Harbor. We both volunteer as full-time ministers and it is our passion to bring hope to others. We also enjoy going to the beach often, kayaking, hiking, and spending time with family, friends, and our cat, Nitro.
Emily - Dental Hygienist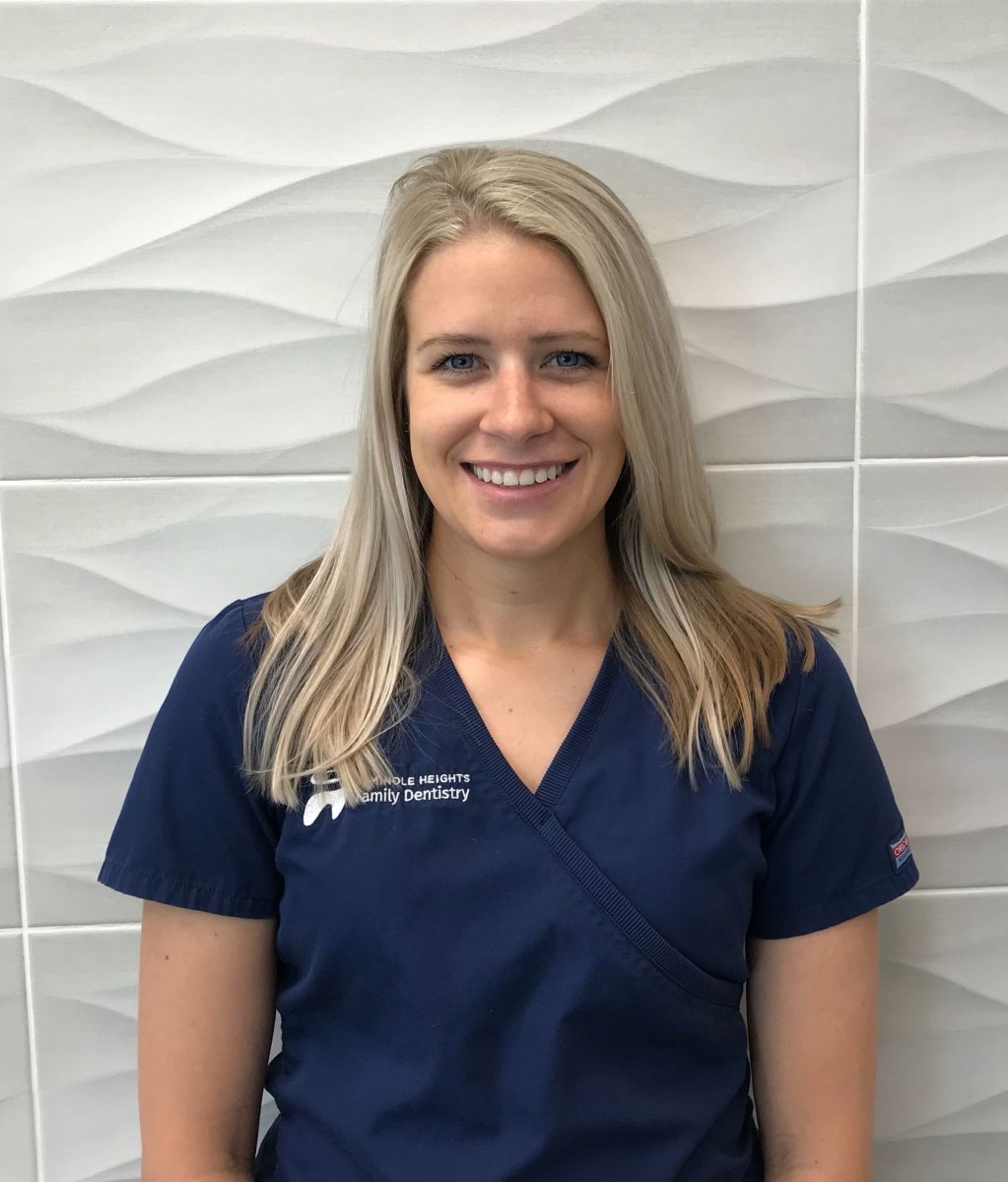 I started in the dental field in 2012 working as a dental assistant. After working as an assistant I realized dental hygiene was my passion and decided to become a dental hygienist. I graduated in 2015 with my dental hygiene degree from Santa Fe College in Gainesville, FL. While living in Gainesville I met my wonderful husband Blake.
We moved to Tampa in 2016 and in October 2019 we welcomed our first child-Reese! We are head over heels and love watching him learn and grow! In my free time I am a member of The Junior League of Tampa and love to attend their volunteer and social events around the community. On our days off, my husband and I love to take Reese and the dogs to Little Gasparilla Island where we enjoy the beach and fishing!
Kimberly - Office Manager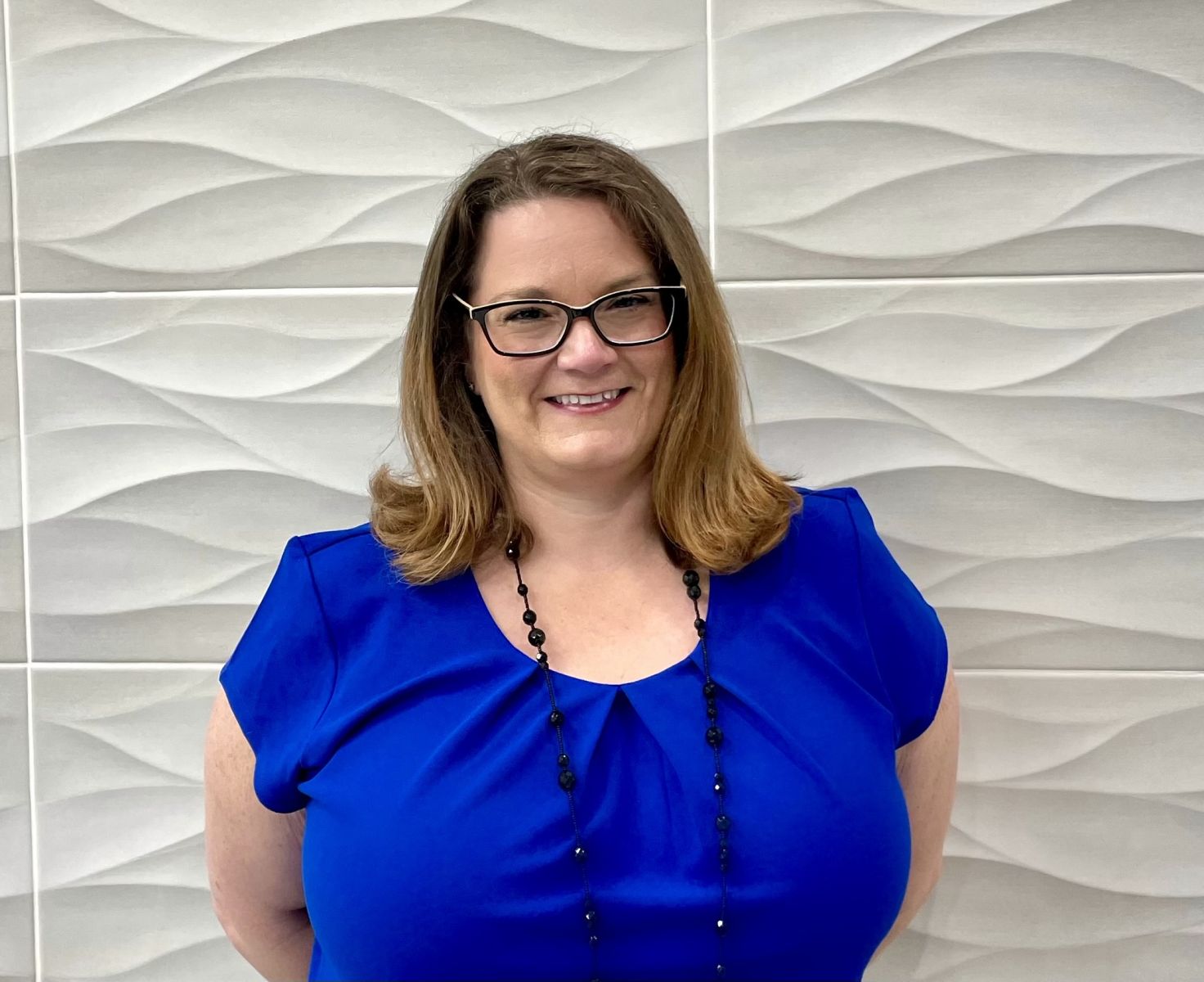 I'm a Tampa native and both of my grandparents live right here in Seminole Heights neighborhood. I started out as a dental assistant, but I found myself really enjoying the administrative work instead.
In my spare time, I love gardening (especially butterfly gardens) and volunteering with local wildlife/pets in need. Overall, I like helping patients feel at ease, and I enjoy getting to know everyone at the office.
Jessica - Office Receptionist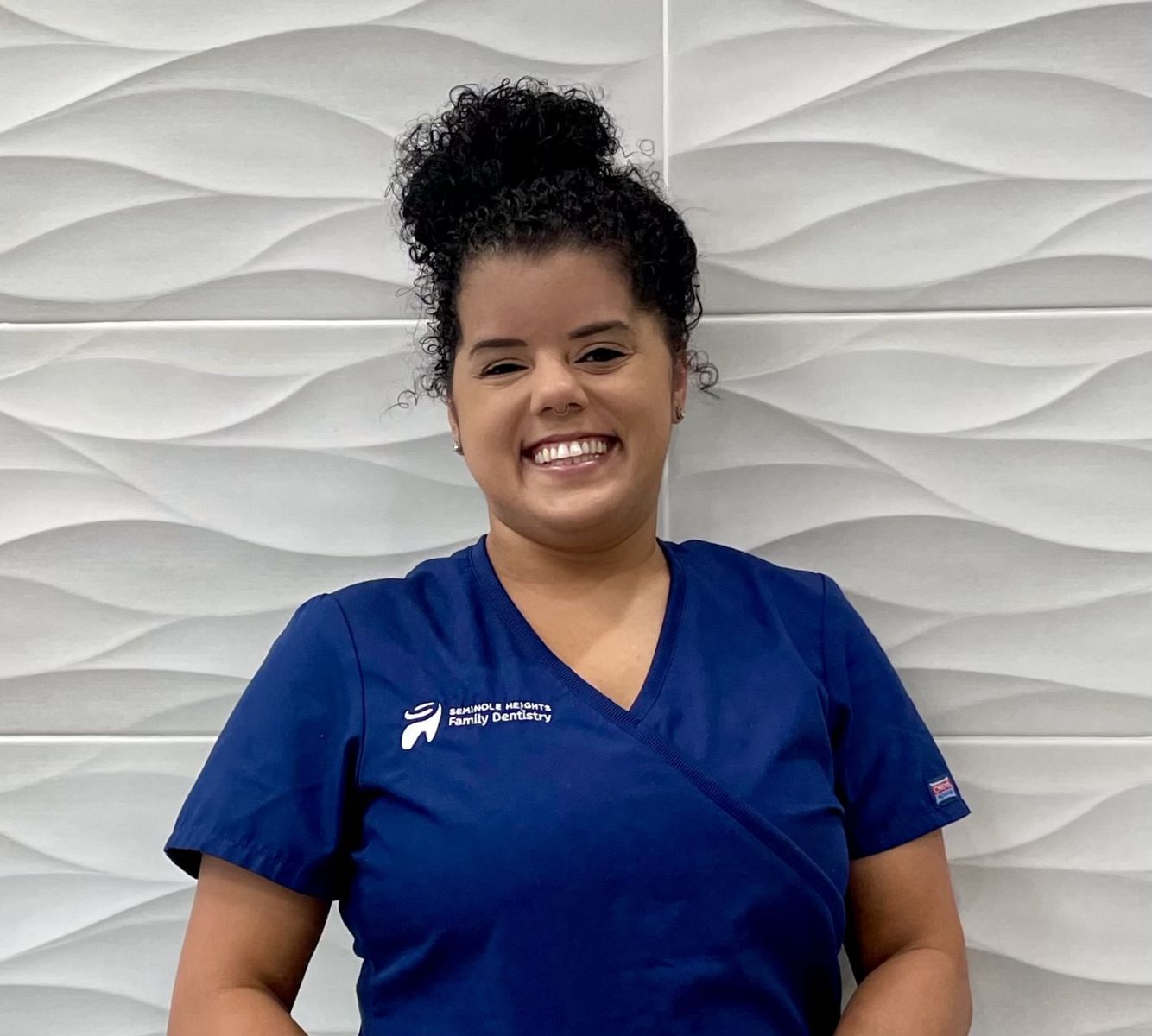 I was born and raised in the Tampa area. I started working as a front office receptionist several years ago and found a passion for work in the dental industry.
In my spare time, I enjoy shopping, watching movies, and spending time with my family. I have two beautiful daughters (my little partners in crime), and we enjoy going on adventures, baking and doing whatever they want to do (which is a lot). My motto is - Make every day better than yesterday!
Maria - Dental Assistant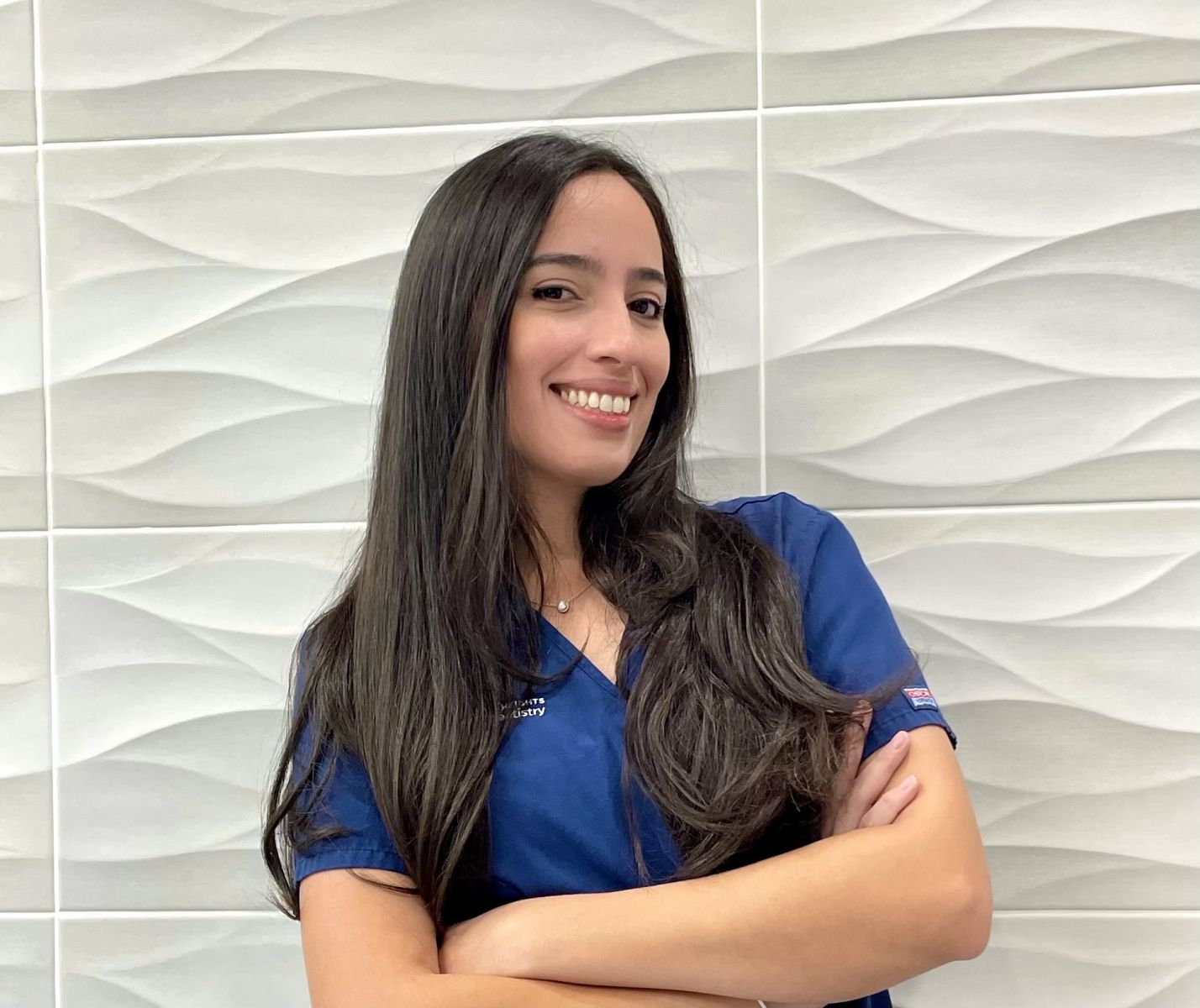 I was born and raised in Venezuela. I graduated as a dentist from Jose Antonio Paez university in 2018. Shortly thereafter, I moved to Kissimmee, Florida. My husband and I were married there in 2019 and moved to the Tampa Bay Area in 2020. Dentistry has always been a passion of mine, I love helping people achieve their healthiest and most beautiful smiles.

I'm currently working as a dental assistant while I pursue my coursework to practice as a dentist here in Florida. When I'm not in the office I love being outdoors and enjoying our beautiful beaches. I look forward to providing quality long term care to each of our valued patients.
Rhea - Dental Assistant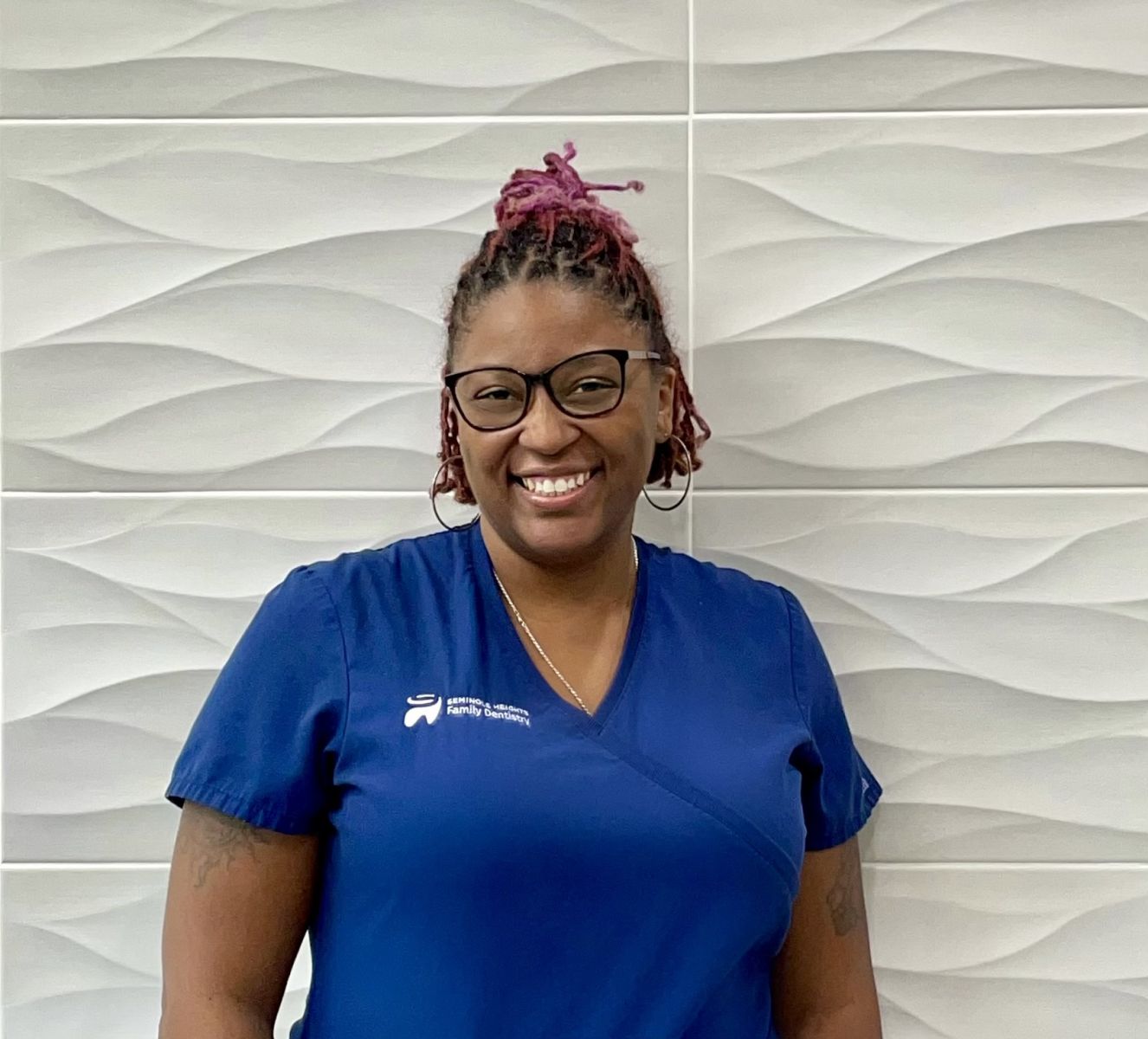 I have been a dental assistant since 2013, where I graduated from All State Careen in Baltimore. I moved to Florida for the sunshine and beautiful weather.
I love spending time with my family when I'm not at work.